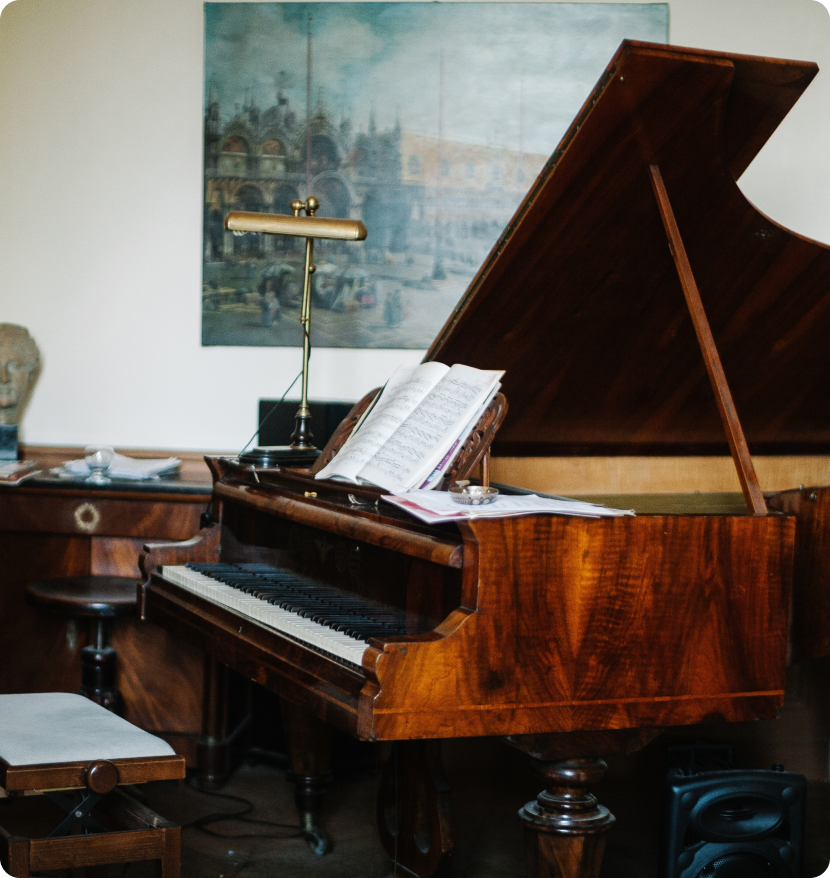 Sometimes you wind up in a home that can't fit your piano. Sometimes you just need cash. Whatever the reason, Bruce Piano offers a piano consignment service to help you sell your instrument without having to do all the work.
Our quotes are always based on what work we would have to do in order to sell your piano, and what price we could ultimately sell the instrument for.
Quick and easy, right? If this sounds like what you're looking for, and you're ready to sell your piano, call
405-749-3540
or fill out the form below and we'll get working on a piano consignment quote.
The process is simple:
We'll inspect the piano and give you a quote.
You'll sign a contract to consign the piano with Bruce Piano for the amount that we agree on.
We'll move the instrument quickly and start working on finding your piano a good new home.
If you're hesitating to pull the trigger, have you thought about storing your piano until you find a better arrangement? We offer climate controlled storage so that you can keep your piano out of your house without letting it get ruined in a garage or storage locker. Click here to learn more about climate controlled piano storage.